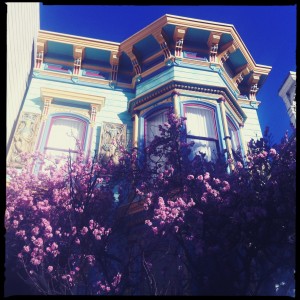 Our news are now about more than just Porto Franco artists and projects. This is the first of what hopefully will become a weekly list sharing some of my favorite music, art and news from last week and upcoming shows for this week. Check back every Monday or subscribe in email form.
Andre set out to raise $5000 to publish his illustrated children's story. Last week the Varshavsky Family issued a $500 matching grant challenge that Andre easily met. As of this moment it looks like he's at $4900 with two more weeks to raise the remaining $100. I think it's not too early to congratulate him on a successful fundraiser, but he could probably use more money as budgets always end up being tighter than planned. Read Andre's story.
This month husband and wife and creative partners Carla Kihlstedt and Matthias Bossi started a subscription only website called Rabbit Rabbit Radio. Each month they post a new song, photos, videos and other things they enjoy sharing. Subscriptions are $1, $2, or $3, and no matter how much money you donate, you get the same content. The concept is nice and the execution is beautiful. Visit RabbitRabbit or watch our video of Carla and Matthias.
This will be a fantastic show of original music by Goldberg. The extended quintet features Carla Kihlstedt (violin and voice), Greg Cohen (bass), Kenny Wollesen (vibraphone), Ron Miles (trumpet), Ches Smith (drums), Jeff Parker (guitar), Rob Sudduth (tenor saxophone) & Myra Melford (piano).
While most Kickstarter projects are aiming to fund albums, tours or startups, some artists are turning to it to fund shows. In the ideal world the sales ticket and merchandise would cover the costs of presenting a concert and turn a profit. In reality for many artists especially away from popular music genres this doesn't happen. Artists often rely on grants for financing or pay the losses out of their own pockets, and more and more often they turn directly to fans for support. Learn more and donate.
Copperwire and The Gonifs went to the presses
Not much else to say. Looking forward to putting them out. Check out their album pages to see the artwork and hear the samples: Copperwire :: the gonifs
Michael Coleman's Schumann's Humanns
Last week I wrote about the Oakland pop band Kapowski, and while writing I started digging through the website of their keyboards player Michael Coleman. This is one of the projects that's he's been working on with Hamir Atwal (drums), Kasey Knudsen (sax), and Gabe Davis (bass). Check it out. The download is free.
UPCOMING SHOWS:
Monday – Feb 13
Killbossa in Oakland
Tropicalia cover band featuring Dina Maccabee, Aaron Novik, Dave Mihaly, Melody Ferris et al. (show page)
Classical Revoution at Revolution Cafe (weekly)
A classical chamber jam session with usually a good dose of Mozart, Beethoven, Mendesohn, Tchaikovsky at one of the most vibrant cafes in the Mission. (show page)
Tuesday – Feb 14
Kacey Johansing and The Range of Light Wilderness at Brick & Mortar Music Hall
For over a year Kacey has been working on a new album. I'll try to be at the show hoping to hear some new songs. Everyone who's heard the work in progress says it's amazing. (show page)
Wednesday – Feb 15
Gaucho at Amnesia (weekly)
If you've been, you don't need a description. If you haven't, you need to go. (show page)
Thursday – Feb 16
Sheldon Brown group at El Valenciano, followed by the Alex Pinto Trio.
I've been a huge fan of Sheldon since hearing him record with Marcus Shelby. His own projects and his playing in Darren Johnston's groups are really worth following. (show page)
Saturday – Feb 18
The Klezmer Experience at KlezCalifornia Festival
Hear Jeanette Lewicki with Sheldon Brown and the members of Klez-X. (show page)
Sunday – Feb 19
Marcus Shelby Orchestra in Half Moon Bay.
Afternoon show honoring the Black History Month. The orchestra will play the music from Shelby's record on our label Soul of the Movement: Meditations on Dr. Martin Luther King Jr. (show page)