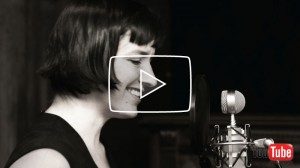 We recorded this heartfelt Kally Price gem just an hour after finishing Rob Reich Trio's Puttin' on the Ritz video at our favorite shooting location in the basement of Viracocha. Thanks to Dan Wool and Adam Willumsen for recording. It was a pleasure to meet Jim Gammon and hear him play for the first time. I really enjoyed his tone and phrasing hearing the song over and over while making this edit.
Who wrote the song?
Most people know this song from a 1930 Louis Armstrong recording. It was written by Doc Daugherty and Ellis Reynolds with lyrics Al J. Neiburg. Satchmo's recording was an immediate hit and was covered by Rudy Vallee, Chester Gaylord and Guy Lombardo the same year. The lesser known version was recorded in 1929 by Fats Waller with songwriting credit shared by Chris Smith and Sterling Grant.
If you'd like to compare the 1930 and 1929 versions, here they are. I'm curious about the true origin of the music, but Wikipedia gives you only so much. If you know, I'd appreciate your comment below.