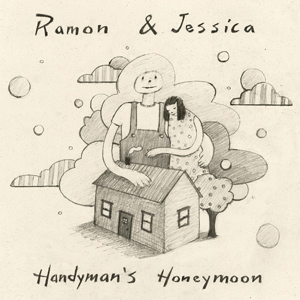 Personnel:

Dina Maccabee

:

vocals, violin, guitar, claps

Jesse Olsen

:

vocals, guitar, percussion, keyboards, ukulele

Marié Abe

:

accordion

Rachel Harris

:

banjo

Darren Johnston

:

trumpet on Broken Egg (live)

Daniel Fabricant

:

acoustic bass on Broken Egg (live)
Credits:
Cover artwork by Daniel Jesse Lewis. Cover design by Peter Varshavsky and Dina Maccabee. Tracks 1-13 mastered by Myles Boisen, Headless Buddha Lab, Oakland, CA, 2006. Tracks 14, 15 mastered by Jon Cohrs, Spleenless Mastering, Brooklyn, NY, 2011. All songs by Jesse Olsen and Dina Maccabee.