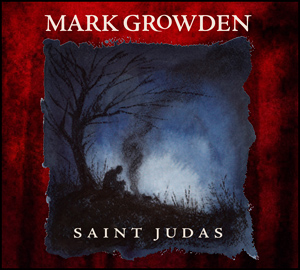 Personnel:

Mark Growden

:

voice, accordion, baritone saxophone, banjo, handlebars

Myles Boisen

:

electric guitar, lap steel guitar

Alex Kelly

:

cello

Chris Grady

:

b-flat trumpet, c cornet, fluegelhorn

Seth Ford-Young

:

upright bass, organ, coyote howls

Jenya Chernoff

:

percussion

Isabela Growden

:

coyote howls on Coyote, backup vocals on The Gates

Ragsdale Blue Growden

:

coyote howls on Coyote
Credits:
Produced by Oz Fritz and Mark Growden. Recorded live and mixed at New Improved Recording, Oakland, CA, March 2009. Engineered and mixed by Oz Fritz. Mastered by Myles Boisen at Headless Buddha Labs, Oakland CA. Second Engineer Eli Crews. Additional recording assistance - Johnk Finkbeiner and Yosh!. Artwork by Mona Caron, design by Jenya Chernoff, portrait photo by Eric Gillet.