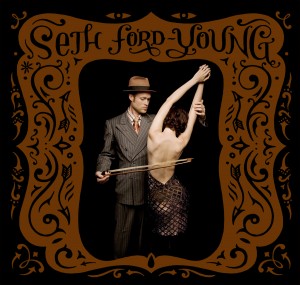 Personnel:

Seth Ford-Young

:

bass, voice, arrangements

Rob Reich

:

accordion

Evan Price

:

violin

Jason Vanderford

:

guitar

Dina Maccabee

:

violin (1, 11, 13)

Yair Evnine

:

guitar (1), cello (11, 13)

Paul Mehling

:

lead guitar (5)
Credits:
Engineered and mixed by Myles Boisen at Guerilla Recording, Oakland, CA. Mastered by Myles Boisen at Headless Buddha Labs. Produced by Seth Ford-Young and Myles Boisen. Cover photo by Spencer Hansen. Graphics and cover design by Hugh D'Andrade. Inside cover photos by Myles Boisen and Eric Gillet.