Aaron Novik
A veteran of the San Francisco new music scene, Aaron Novik has released more than five albums as the leader of a variety of bands, from his relatively jazz-oriented debut Gubbish to his heavy metal clarinet album Simulacra. His first project with Porto Franco was Floating World, Vol. 1, a 2011 manifestation of his ongoing project to put to music the lyrics of San Francisco outsider poets.
In February 2012, Novik is releasing Secrets of Secrets on John Zorn's Tzadic label. The record is a musical exploration of Jewish mysticism through the writings of Rabbi Eleazar of Worms.
Novik is also a frequent collaborator with a number of Bay Area bands and artists including Dominique Leone, Nathan Clevenger, Cornelius Boots, and Karina Denike. In addition to his music, he has several ongoing illustration projects (
see his website for more information
).
Spam and current bands
The names of both of Novik's two current bands, Thorny Brocky and Dante Counterstamp, are taken from spam emails. For several years, Novik has been collecting bizarre names and using them to populate a fictional parallel universe that only exists in his music and illustrations.
Coming in 2012
In May 2012, we will release a follow up to Floating World, Vol. 1 - a record of instrumental songs with Novik's band Thorny Brocky.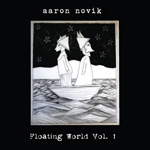 Floating World, Vol. 1
 (2011)